Early Stage Investment Series - Due Diligence workshop
/ Events / 4 Feb 2021 / Katie Hickmer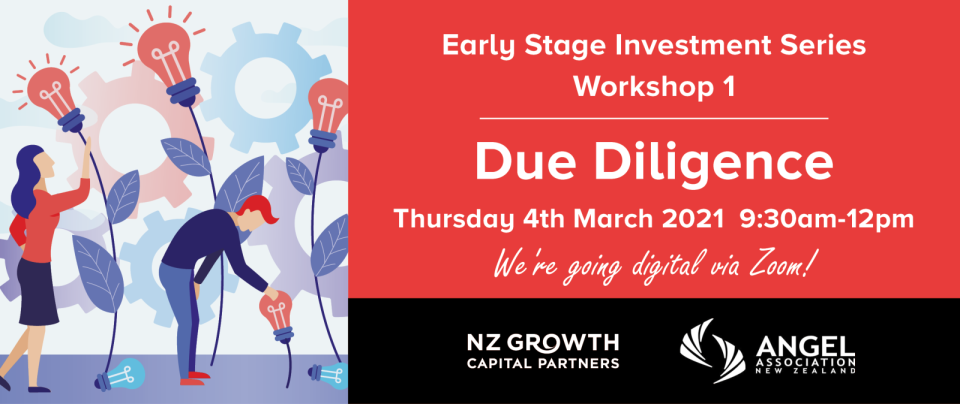 **EVENT NOW SOLD OUT - STAY TUNED FOR OUR NEXT ONE**
NB: Due to COVID-19 Level 3 lockdown in Auckland. This event is now being hosted as a digital event. Attendees have been contacted with the updated details. Please contact us if you have not received this communication.
We are excited to introduce, a new early stage investment series hosted by AANZ and NZGCP!
Each of these workshops are designed to help shed light on topical conversations within our Kiwi tech start-up ecosystem.

Due Diligence is the first event in this series; a half day morning event with insightful presentations and networking opportunities designed for Angel investors. This event is limited to 25 attendees, so register your details below to secure your spot in this workshop.
Presenters ...
NGAIO MERRICK..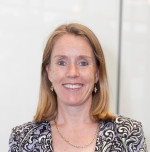 The single biggest factor in the success of an early stage business, is the team. Yet we see less due due diligence on the team than the finances, the size of market, the product, or the distribution strategy - sometimes combined!
This session provides tips and hints on how to know what characteristics to look for and to determine if they are present. More than just a 'yes/no' for investment, the due diligence on the team helps identify what the team needs to improve chances of success after investment.

Ngaio Merrick has run Sir David Levene's investment portfolio of early stage companies for the past 8.5 years and is passionate about supporting founders.
JASON GRAHAM + PETER TAYLOR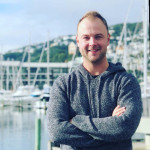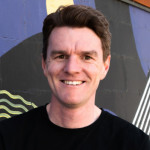 Jason and Peter of Movac will take us through their due diligence process and how due diligence for SaaS vs Deep-tech differs. They will each present a case study on a deep tech investment, some areas to focus on and how to conduct due diligence within a portfolio approach to investment.

Movac is an experienced technology investor and is deeply integrated into the Kiwi tech sector. They have been actively investing since 1998 and have just raised their fifth fund
The details ..
When: Thursday 4th March 2021. 9:30am - 1pm
Where: NZTE, Level 6, 139 Quay Street, Auckland 1010
Register today ..
Click HERE to register for our Due Diligence workshop.
The cost for this event is $100+ GST and includes coffee on arrival and lunch.
We are capping this event to 25 Angels - so be sure to book your spot today to avoid missing out.
We look forward to hosting you at this session!
Best wishes,
The team at NZGCP and AANZ
/

Recent News + Media

8 Nov 2023

New Zealand's tech start-up landscape overview co-produced with PWC and AANZ

/

13 Oct 2023

An overview of NZ's space-tech landscape and support available for Kiwi entrepreneurs.

/

18 Sep 2023

Three new directors have been appointed to our Board - Janice Fredric, Grant Straker, and Steve…