Elevate invests $45million into GD1
/ Elevate / Press Announcements / 30 Jun 2021 / Katie Hickmer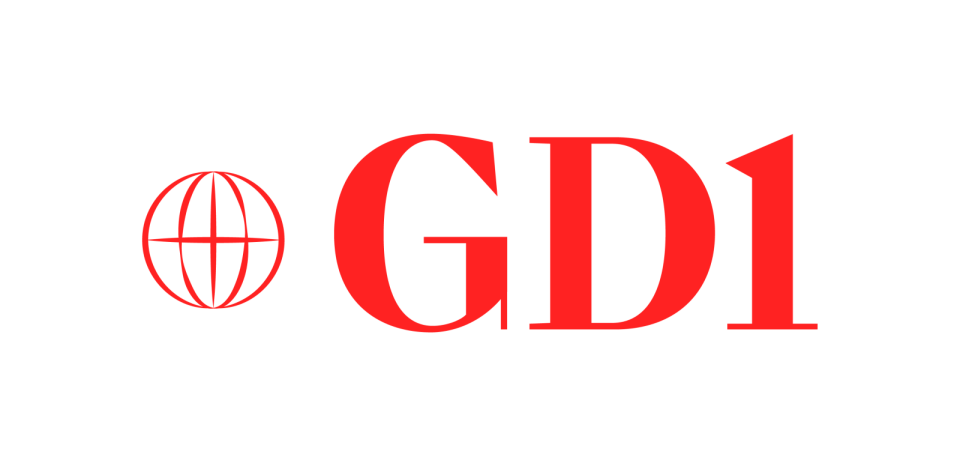 Elevate NZ Venture Fund (Elevate) is making a conditional $45 million investment into New Zealand venture capital fund Global From Day 1 (GD1) Fund 3, which has a target size of $140 million.
GD1 was established in 2012. With Fund 3, it will continue to partner with ambitious founders and teams building the next generation of New Zealand origin B2B focussed technology companies that are going global. As with Fund 2, Fund 3 will be a generalist VC fund, but will have the depth and breadth of skill to invest across a wide remit ranging from enterprise software and internet to connected hardware, deep-tech, and health-tech.
This is Elevate's fifth and largest allocation to date, after previous commitments to Blackbird, Movac, Pacific Channel and Finistere Ventures. Taking Elevate's total combined potential allocations to $139 million. The additional private capital raised by Elevate's venture capital fund managers is helping to catalyse over $600 million in funds available to invest in New Zealand start-ups at the Series A/B space since it was launched last year.
GD1's Fund 3 is led by Partners Chintaka Ranatunga, John Kells, and Vignesh Kumar, and follows on from GD1 Fund 2 which was previously backed by New Zealand Growth Capital Partners' Venture Investment Fund in 2016. Notable GD1 Fund 2 investments include Shuttlerock, Spotlight Reporting, StretchSense and UBCO.
According to Elevate's Investment Director James Pinner, Elevate was especially impressed with how GD1 has matured into an institutional grade VC manager with Fund 3, which includes the addition of two Investment Partners alongside strong expansion both within and around the team via the inclusion of Operating and Venture Partners, and implementation of best in class domestic and international advisory boards.
"GD1 has demonstrated particular strength in assisting companies from an operational point of view and has strong global connectivity to help its portfolio companies. GD1 has also shown great commitment to further building out its investment and operational teams, which we believe will be extremely valuable to the companies in which they invest," said Mr Pinner.
GD1 Partner Vignesh Kumar says, "Our goal at GD1 has always been to back New Zealand businesses with a clear global ambition and purpose, and we're excited to continue on that mission with Fund 3. Alongside this, one of our driving values has been to dive in deep to support portfolio companies, and as a result, we have developed a deep level of operational insight into helping teams unstick problems and maximize growth, enabling us to build up a growing track record of success. As we move to Fund 3, we're adding new top-tier talent to the team that covers both investment and operating expertise to continue to support our founders and management teams in their growth journeys."
Kumar continues, "With Fund 3 being a $140M fund, we're excited to be adding further resources and scale to the New Zealand technology ecosystem. To date we've had exceptional uptake from existing and new investors and expect to announce first close shortly. We are excited and grateful to have NZGCP join us on this journey in such an emphatic manner, with Elevate's largest allocation made to a VC firm. NZGCP's continued support from Fund 2, via NZVIF, through to Fund 3 is a clear indication that we have not only performed well, but also continued to improve and grow in capability to meet the needs of the ever-evolving New Zealand early-stage technology landscape."
GD1's fund managers and operating partners have broad experience working in and with growth companies throughout Asia, North America, and Europe. They have extensive contacts – along with investors – from around the globe. This will be of considerable benefit to GD1 portfolio companies looking for rapid expansion into major offshore markets.
Elevate's investment is conditional upon private matching capital and other customary conditions.
BACKGROUND
NZGCP:
Was established by the Government to build a vibrant early-stage investment market in New Zealand. It currently has two investment vehicles – the Aspire NZ Seed Fund (Aspire) which is focused on seed and angel investment, and the Elevate fund.
Elevate NZ Venture Fund (Elevate) is a $300m fund of funds program that looks to fill the capital gap for high-growth New Zealand businesses at the Series A and B fundraising stage. Elevate's objectives are to stimulate a functioning venture capital industry and make sure that high-growth New Zealand businesses have access to the capital and connections that they need in order to be successful. It is managed by NZGCP, with oversight from the Guardians of New Zealand Superannuation.
GD1 is an Auckland-based, institutional grade VC fund manager, investing in fast growing early-stage technology companies going global, with the goal of building large-scale, enduring tech export success stories that will contribute to the New Zealand economy. GD1's deep expertise in venture capital and real-world global operating knowledge was gained via experience in technology companies across Europe, Silicon Valley, and New Zealand. This experience, as well as ongoing relationships, ensures that founders and management teams are supported from day one.
The firm invests in Pre-A through B-stage companies, with headquarters in New Zealand and ambitions to grow globally.
GD1 is committed to diversity and ESG.
The leadership team includes John Kells, Vignesh Kumar, and Chintaka Ranatunga, who won the 2020 INFINZ Emerging Leader Award.
Media contacts:
NZGCP - David Lewis 021 976 119
GD1 - Heather Gadonniex 027 510 3333
/

Recent News + Media

8 Nov 2023

New Zealand's tech start-up landscape overview co-produced with PWC and AANZ

/

13 Oct 2023

An overview of NZ's space-tech landscape and support available for Kiwi entrepreneurs.

/

18 Sep 2023

Three new directors have been appointed to our Board - Janice Fredric, Grant Straker, and Steve…