/ Blog + Insights / 14 Dec 2021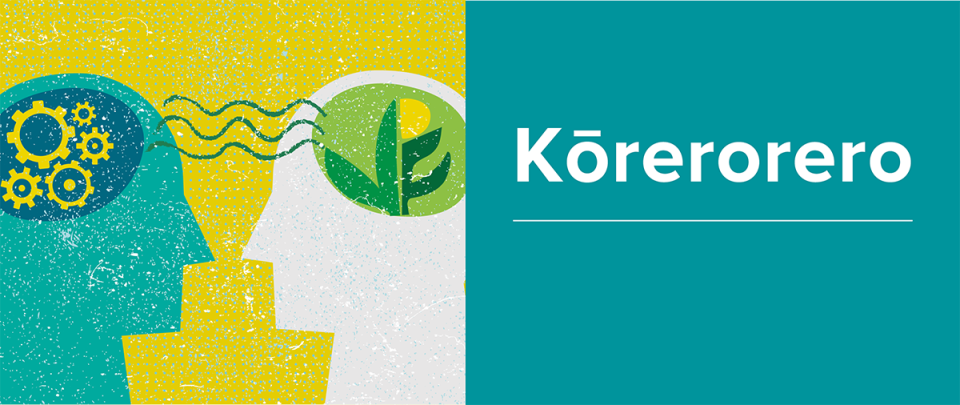 Welcome to our Q&A series Kōrerorero .. a forum to discuss and share insights, inspiration and advice from voices of founders and investors within the Kiwi start-up community.
__________________
Conversations with Kieran Jina

Kieran Jina is a highly experienced life sciences professional and investor. He has multiple (seriously impressive) master degrees and if you want to know about deep tech - he is a key person to talk to in New Zealand

Kieran is a Partner at Pacific Channel, managing their investment process to ensure that R&D, product development, IP and business development strategies align with market needs.

While he has held a range of COO and CEO roles in tech companies, today we chat to Kieran about his role as Partner at Pacific Channel which is the largest fund of its type and sector in New Zealand.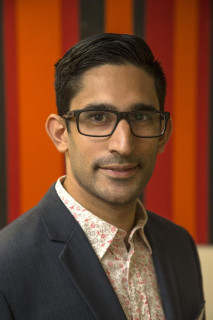 _____________________
Can you tell us, what is your fund all about?

We've recently closed our second investment fund (which we've imaginatively called 'Fund II', with $55m). With this fund, we're aiming to provide 20-25 early-stage 'deep-tech' companies the resources, expertise and networks required to navigate the complex commercialisation pathways required to achieve success. Our fund is multi-stage so we can invest capital at the earliest stage through to growth capital to support our ventures succeed..
What does 'deep tech' mean to you?

'Deep-tech' for us is the development of solutions to solve significant scientific and advanced engineering challenges. We've got experience in supporting companies in life sciences, med-tech, clean-tech, agri-tech, future foods, advanced engineering, and manufacturing innovation. We're looking for breakthrough innovation that addresses a strong market need and an excellent team built around it to execute.
Given your focus on deep tech, what developments are you noticing in this space?

We're fortunate with the depth and quality of innovation that comes out of Kiwi universities and research institutes. Deep tech in NZ has emerged from the fringes and increasingly we're seeing the commercialisation of start-up companies becoming a key focus and metric for measuring the success of these institutions.

A decade ago, we were one of very few investing into this sector. Today there's widespread recognition of the value of companies in the sector. We're pleased to see an increasing amount of follow-on capital for deep tech companies. We're excited at the potential economic benefits and impact such companies can create for the Kiwi economy.
What sectors is Pacific Channel focussing on in the deep tech space?

We're excited about the areas we think NZ is particularly well placed to excel at. We are a thematic investor, and have identified a few niches where we wish to invest:
Future of Food e.g. sustainable food sources and alternative proteins
Improving the length and quality of human life
Transitioning to a sustainable low-emissions economy: reducing carbon emissions and waste to name a few. There is a wide global climatic push to transition economies to low emissions economy which causes global entities to turn to alternative more environmentally friendly technologies.
Industry 4.0 and smart infrastructure
What does 'investment ready' mean to you?

We have a number of principles that give us confidence that a venture is nearing investment readiness, including:
A clear market problem with a fit-for-purpose technology solution
A strong team in place or in formation, with a plan that can take the company through to the next stage of development
A pathway to a sustainable competitive advantage, usually through defendable patents
Proof-of-concept and/or data
What drives you/inspires you as an investor?

The process of helping founders and teams define their product and development plans and create an organisation to solve global challenges. Being involved with a venture from the early stages is something special and being able to assist these deep-tech venture in the way of providing capital, capability, and global networks is a privilege.

Tough challenges can be overcome where a strong team with a good idea has supportive investors that stay the course. Through this support, we seek to create significant impact and value for New Zealand and all those involved in our ventures
What tips do you have for founders starting their journey?
Start with the market problem. Many deep-tech challenges address future problems so it's OK if many struggle to understand it. Find the investor that does!
Establish your key competitive advantage and protect it
Start-ups are not a place to learn new jobs. Try to surround yourself with proven operators.
Choose your investors wisely; the right investors will be with you for the entire journey.
Develop a plan to achieve bite sized milestones that first focuses on the fatal flaw experiments.
Expect that everything will go wrong; if it doesn't then its not a start-up. However, with the support of your team and investors, and a lot of persistence you can make it work.
This is not a nine to five job; you will need to work all hours, but never forget to take care of yourself, family and team.
Your team is a family; if you treat them as such and as they develop their skills, you will have a loyal team that will back you and your mission during the highs and lows.
Your investors may at times be demanding, but don't forget that they only want to see you succeed.
...........................................................
Join our Kōrerorero
This is our 12th Kōrerorero of the series.
Are you a founder of a Kiwi start-up, or a start-up investor, who's keen to share your insights as part of this series? We'd love to hear from you!
Drop us an email at marketing@nzgcp.co.nz and let's chat.
/

Recent News + Media

8 Nov 2023

New Zealand's tech start-up landscape overview co-produced with PWC and AANZ

/

13 Oct 2023

An overview of NZ's space-tech landscape and support available for Kiwi entrepreneurs.

/

18 Sep 2023

Three new directors have been appointed to our Board - Janice Fredric, Grant Straker, and Steve…