/ Blog + Insights / 29 Apr 2021 / Katie Hickmer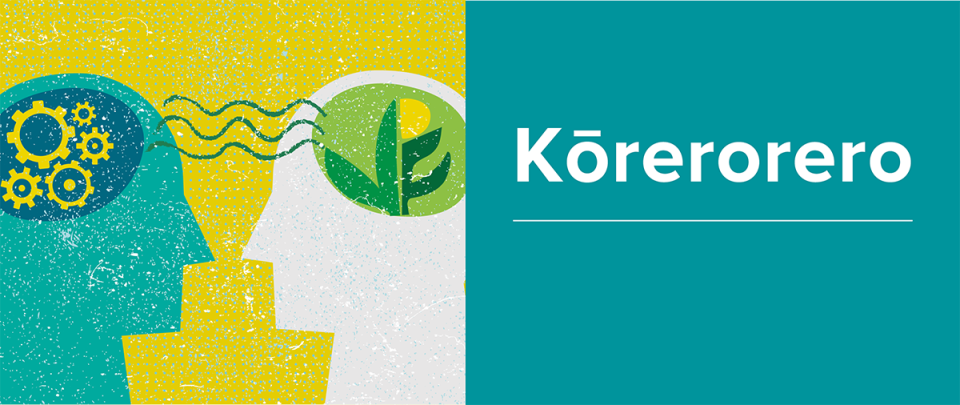 Welcome to our Q&A series Kōrerorero .. a forum to discuss and share insights, inspiration and advice from voices of founders and investors within the Kiwi start-up community.
...........................................................
Conversations with Andrew West of Matū fund and Synthase Biotech
Dr Andrew West is a jack of all trades when it comes to our tech start-up ecosystem; from scientist, founder to investor and more!

Bench scientist in microbial ecology, turned Chief Executive of GNS Science and later CEO of AgResearch, Executive Chairman of the Tertiary Education Commission and Vice-Chancellor of Lincoln University. Now a co-founding General Partner in Matū Fund (hi-tech investment), co-founder and Managing Director of Synthase Biotech and Chief Technology Officer for Te Awanui Huka Pak, a Māori-owned and led commercial company in horticulture.
Andrew has seen science and technology from just about every aspect; producing it, commercialising it, managing it, governing it and funding it.


...........................................................
What trends/initiatives are you seeing coming out of university research and spinouts ...
A growing volume of exciting science and technology is being produced by New Zealand universities, Crown Research Institutes and private inventors. Predictably, we're good in the biological/medical and earth sciences, but perhaps more surprisingly, across many fields where New Zealand has no obvious competitive or comparative advantage. I'm also seeing a fast-growing number of green technologies pitching for funds, which is the space for our country.
What I love about Aotearoa's national culture is that we ask for forgiveness, not permission. That's just brilliant for the hi-tech start-up ecosystem.
Your insights into the early-stage deep-tech sector and relevant companies you have experience with ...
Personal view:
You have to believe in your science or technology more than anyone else
You must have massive resilience in the face of unimaginable pressures
You need to be able to get back to sleep after you've woken up at 3am because you only have 10 working days of funds left in the bank balance
You need to be able to raise money – that's crucial – or acquire managers or directors who can and will do it for you
It always takes longer than you think to commercialise anything
The shareholders agreement will always come and bite you at some point, because more times than not, there is going to be a falling out between people somewhere associated with your company
The technology is the relatively easy part. It's people, people, people...
Key lessons you have learnt when founding a company ...
Personal view:
Get a robust shareholders' agreement and constitution from day one
Set up the share register with enough investors who can and will follow on
If it's just 25% of your initial register providing the cash you are probably going to face a crunch sooner or later
Ensure all the important parties in the newly-founded company have enough shares to keep them motivated and aligned with the company's success
Make sure you have FTO (Freedom to operate) – without it, you probably don't have much
Work with people you like, trust to have integrity, and to treat you well. Reciprocate that behaviour and set of values
Communicate with your shareholders often, not just when you need more money from them.
Overview of Matū Fund and investment focus ...
Matū is a Kiwi-owned evergreen Fund that invests in New Zealand-produced globally relevant science and technology at a very early stage (pre-seed and seed).
We often seek to the be first cash investor, yet we always syndicate with other cash investors. We also follow on our investments when it makes sense to do so. These follow-ons are also syndicated.
We are not passive investors. Very early-stage investing is high risk and commensurately can be high reward. However, to help manage that risk and drive towards reward, we are hands on – we either govern, manage or advise every investee company we are associated with.
The GPs have great experience in these aspects across hi-techs and our venture associates, executives in residence and other employees have rapidly developed considerable experience too. I think we're a great team with a great leader, the legendary Greg Sitters.
Where do you source knowledge from to help further engage with NZ's tech ecosystem ...
Now that's something of a specialist skill for Matū so I'll be brief; We have great relationships with Universities and most CRIs, and are increasingly known within the private sector of inventors and innovators.
We therefore get to see a huge deal flow, and without deals, there's nothing to invest in.
Key things you look for before making an investment ...
Does the science and technology look relevant globally and can it address major opportunities or problems
Do we think the tech will actually work
Do we think it will work economically
Do we think, if all that stacks up, that others will use/apply it – and pay to do so
Is there FTO
If IP exists, is it clean or complicated in some manner
Does an SHA and a Constitution exist and are they likely to help or hinder company growth
Are the founders decent people that we can work with
If we licence the tech and commercialise it ourselves, will we get the support we need from the inventors
Is the pre-money fair
Are we buying enough % of the shares
Is there a capital strategy
Are we going to be able to be hands on (We won't be passive)
Does this investment balance our portfolio or overextend it in one area or more.
.. And so on and so on.
Matū is highly competent at due diligences and thorough with it. We strive to remain objective.
Advice for budding entrepreneurs ...
Do it.
...........................................................
Join our Kōrerorero
This is our 6th Kōrerorero of the series.
Are you a founder of a Kiwi start-up, or a start-up investor, who's keen to share your insights as part of this series? We'd love to hear from you!
Drop us an email at marketing@nzgcp.co.nz and let's chat.
/

Recent News + Media

8 Nov 2023

New Zealand's tech start-up landscape overview co-produced with PWC and AANZ

/

13 Oct 2023

An overview of NZ's space-tech landscape and support available for Kiwi entrepreneurs.

/

18 Sep 2023

Three new directors have been appointed to our Board - Janice Fredric, Grant Straker, and Steve…