/ Blog + Insights / 11 Apr 2021 / Katie Hickmer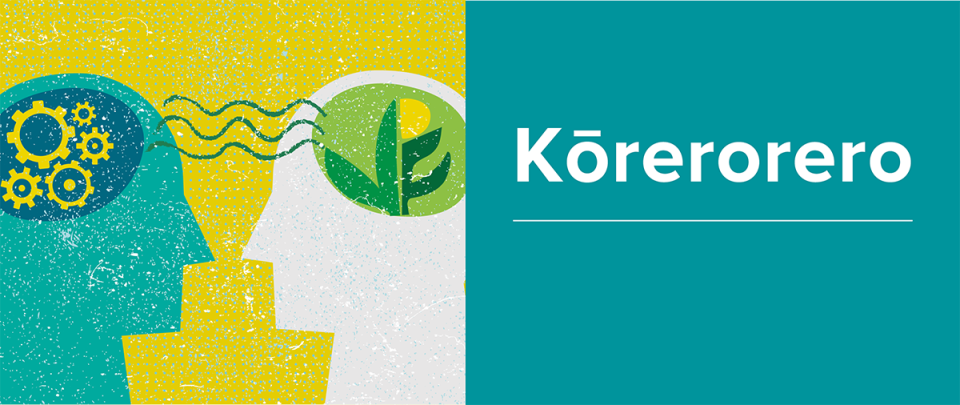 Welcome to our Q&A series Kōrerorero .. a forum to discuss and share insights, inspiration and advice from voices of founders and investors within the Kiwi start-up community.
...........................................................
Meet James of NZGCP
James Pinner joined NZGCP in August 2019 and is one of our Investment Directors

James' passion that drives him in his role?
Helping to make a difference to the tech industry in New Zealand, supporting not just the companies but helping to support other VC Managers to make a real difference.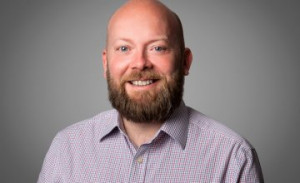 ...........................................................
My role at NZGCP ...
I manage our Elevate fund, support our Aspire fund, sit on the investment committee of both of these funds, and manage the wind-down of our old VIF1.0 programme.
My single biggest role model in life ...
Richard Branson because he just went for it from an early age and used all sorts of amazing tactics to disrupt old and tired industries. He continues to innovate and really cares about people which is something I'm a firm believer of. Also my dad, who has been an inspiration to me in so many ways but especially around running, entrepreneurship and working hard.
My must read book to get ahead in life ...
Zero to One by Peter Thiel is a great place to start for investing in start-ups, but the books I recommend everyone read are The Rational Optimist by Matt Ridley and the Freakonomic series by Steven Levitt and Stephen Dubner
Key things I look for before making an investment ...
People are key, but it's a combination of many other things (including luck!) that make investments successful, including the product, product-market fit and route to market. I like to see companies that are solving a really difficult to solve technical problem, but with the end customer at the centre of everything they do.
The solution doesn't necessarily need to be complex, but a unique perspective on how to solve it and that is defendable is something I look for.
Founders don't need to have all the solutions, but I like to see evidence that they have thought about some of the biggest challenges they will face.
The most memorable thing I've learnt from working with founders ...
I love the crazy ones, the more outrageous and audacious ideas the better – and I've certainly met a few of them over the years. Never judge a founder by how well they present, some of the most quiet and introverted founders are often under-estimated, they can be solving massive problems in amazing ways.
The changes I predict within our tech start-up ecosystem over the next 5 years ...
I am hopeful that we can really accelerate what's already working well. More collaboration across the ecosystem is critical and I think we're going to see some real movements in the dial on the deep-tech space. We have great opportunities in space, bio-tech, clean-tech and agri-tech which I hope will start coming to fruition and we'll see strong growth signals in this area.
I believe there is still so much undiscovered talent in NZ and I can't wait to see some of that come to light as we start seeing more Kiwi start-ups become truly ambitious on a global scale.
I do hope that we will see fewer companies funded for as long as they are, but those that are, funded in a much more meaningful way to give them the best opportunity to succeed.
In the venture capital space, I'm looking forward to seeing the depth of VC managers increase with proper funding to create a more competitive but collaborative landscape, and Kiwi companies being able to find more money locally for longer.
I'd love to see a shake-up in KiwiSaver and much more institutional money being invested in venture capital.
I'm hopeful that more remote working levels the global playing field, which should give NZ start-ups a disproportionate advantage over where we are now.
Med-tech and fin-tech are also two massive areas that have been behind the innovation curve and I expect them to catch up globally over the next five years.
My guilty pleasures in life ...
Watching bad action movies, drinking and eating well!
...........................................................
Join our Kōrerorero
This is our 5th Kōrerorero of the series.
Are you a founder of a Kiwi start-up, or a start-up investor, who's keen to share your insights as part of this series? We'd love to hear from you!
Drop us an email at marketing@nzgcp.co.nz and let's chat.
/

Recent News + Media

8 Nov 2023

New Zealand's tech start-up landscape overview co-produced with PWC and AANZ

/

13 Oct 2023

An overview of NZ's space-tech landscape and support available for Kiwi entrepreneurs.

/

18 Sep 2023

Three new directors have been appointed to our Board - Janice Fredric, Grant Straker, and Steve…