/ Blog + Insights / 29 Mar 2021 / Katie Hickmer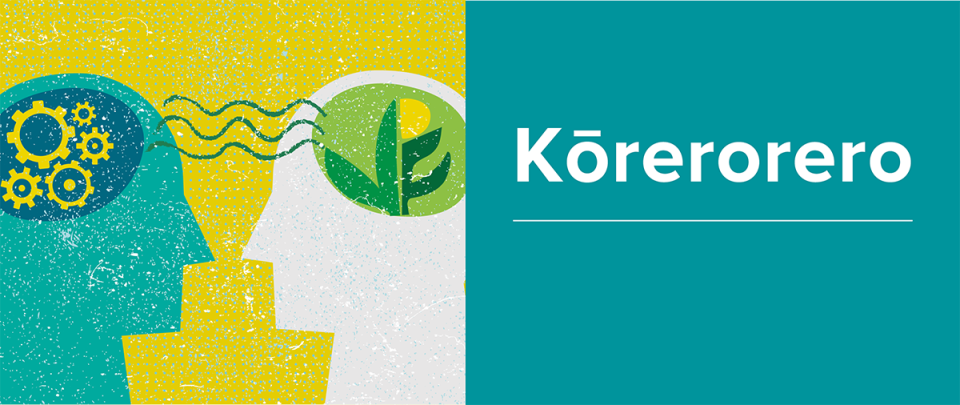 Welcome to our Q&A series Kōrerorero .. a forum to discuss and share insights, inspiration and advice from voices of founders and investors within the Kiwi start-up community.
...........................................................
Conversations with Nina Le Lievre of Enterprise Angels
Enterprise Angels is a membership-based investment network - Its objective is to connect experienced early-stage investors with entrepreneurs and innovators.

Nina Le Lievre is the CEO of Enterprise Angels. Having started in Investment Banking, Nina has immersed herself in Angel investing since 2013.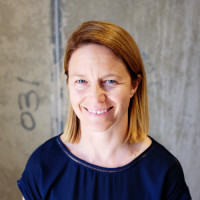 ...........................................................
Overview of Enterprise Angels investment model ...
Founded in 2008, we have a full-time team and a deep collection of qualified investors to assist entrepreneurs in obtaining the resources they need – funds as well as connections, skills and expertise. We regard this as a 'best practice' model for investing in early-stage companies – an efficient capital raising process for entrepreneurs, and investors adding real value as well as capital to investee companies.
What does it mean to be 'investment ready' ...
Investment ready is when you have prepared all information ready to present to potential investors. Key items include:
1-2 page summary of your business, which should also include your valuation with supporting rationale, proposed use of funds, shareholder value
A pitch deck/investor presentation
In-depth information ready for potential investors to undertake due diligence.
When seeking investor partners, what is key to ensure successful collaboration with them and start-ups ...
An alignment of goals with a willingness to work together and share both resources and experience.
What do you look for in a start-up seeking capital ...
Capable and aspirational founders who understand the value of and want angel investors
Unique product or services (preferably with some intellectual property rights attached)
Companies based in New Zealand
Potential to scale internationally
What drives/inspires you as an investor ...
I love the new ideas and inspirations that founders bring as well as learning from co-investors - I'm often humbled by their experience and what they've achieved. Founders are passionate and driven – connecting them to capital and the right people to help scale the company is really rewarding.
I think innovation is the key to making some big changes to our world – for the better of everyone!
Key tip for founders starting on their journey ...
Be honest, always.
At an early stage, investors are backing you and your team, not your company, they expect things will go wrong. Honesty and integrity are always rewarded and respected in the long run. The NZ early stage ecosystem is very small.


Expect challenges.
Founding and growing a high-growth start-up is gruelling. You are expected to be a good boss, co-worker, visionary, strategist, developer, engineer, administrator, presenter, capital raiser and communicator. You are also expected to keep your suppliers, staff, customers and investors all happy at once. Which leads to the next point.


Play to your strengths and implement good governance early.
You can't actually do it all, even if you want to. Be willing to hire and onboard other brilliant individuals and build a well-rounded, high functioning team. Get good board support early. Good governance is the opposite of a hinderance, and it also makes you more investable.


Ask for help and leverage your investors.
Good investors know how hard the journey is and want to help and support you. Examples of help given by our investors include pro-bono legal, IP, strategy, technical and mental health support right down to offering their bach for much-needed weekends away for founders to recharge with their spouse.


Over prepare for capital raising and work alongside your investors.
Raising capital is usually far more time consuming and difficult than new founders anticipate. Get administrative support, take advice, ensure you have a due diligence data room ready with all relevant documents available (including final signed versions!). It is often a full time job – ensure you have someone to support you in this process so you can keep your eye on the business – a lead investor will be your ally in that respect. Collaborate with investors you trust and want in your business and take their feedback onboard, particularly around terms and valuation. Companies that blatantly ignore advice of professional investors and then fail to raise their round as a result are rarely looked at twice.
...........................................................
Join our Kōrerorero
This is our 4th Kōrerorero of the series.
Are you a founder of a Kiwi start-up, or a start-up investor, who's keen to share your insights as part of this series? We'd love to hear from you!
Drop us an email at marketing@nzgcp.co.nz and let's chat.
/

Recent News + Media

8 Nov 2023

New Zealand's tech start-up landscape overview co-produced with PWC and AANZ

/

13 Oct 2023

An overview of NZ's space-tech landscape and support available for Kiwi entrepreneurs.

/

18 Sep 2023

Three new directors have been appointed to our Board - Janice Fredric, Grant Straker, and Steve…