Shining a light on regional tech innovation
/ Blog + Insights / 10 May 2021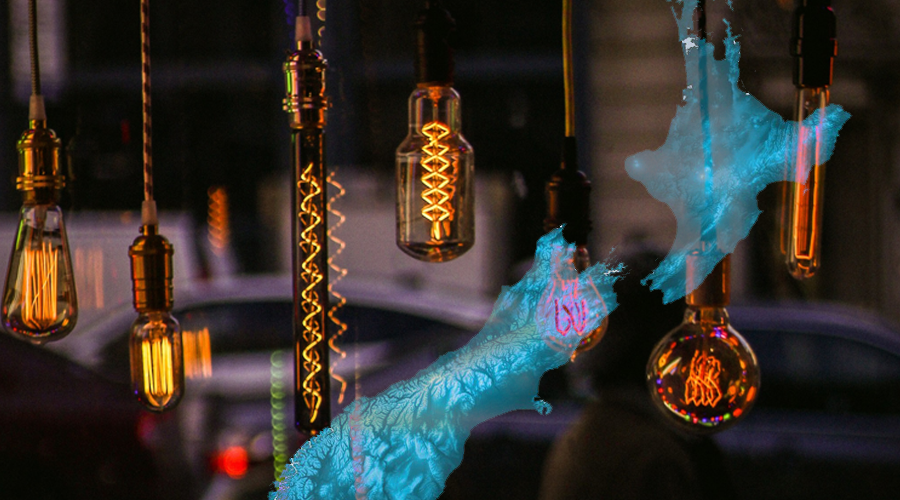 From Waikato to Dunedin - and everywhere in between - Aotearoa is the land of tech and innovation.
By most standards, New Zealand is a small country, but when it comes to technology and innovation, we sure know how to pack a mega punch. These days, technology is our third largest export – with Kiwi-founded tech companies thriving on the world stage.
Despite the impact of Covid-19, Technology Investment Network's (TIN) annual report, Tech Pulse 2020, found that export revenue for the TIN200 companies reached $9.4 billion – an increase of 10.6% on the last year. That number is set to grow by $1 billion a year, every year over the next ten years.
Recently, Christchurch-based Seequent - a global leader in software for geological and geophysical modelling – sold for $1.05 billion to NASDAQ-listed Bentley Systems – a prime example of not only the innovation but also commercial success that's coming out of our little island in the Pacific.
And there's plenty more where that came from.
Fostering innovation across New Zealand
It's not just the big players in our largest cities that are taking New Zealand tech to the world – there are success stories from almost every region.
Bay of Plenty
Waikato
Palmerston North
Hawke's Bay
Canterbury
Dunedin
Opportunities for regional entrepreneurs & investors
In 2020, at least $158 million was invested in pioneering start-ups, a sure-fire sign that no matter where you are in Aotearoa, there is support for innovation to flourish.
Here's where to find resources to support your tech start-up journey within New Zealand's regions:
Taranaki
Venture Taranaki exists to support the country's target of net zero carbon emissions by 2050.
Hiringa Energy and Ballance Agri-Nutrients are jointly developing a project that will use wind turbines to produce hydrogen, which will then be used to create urea - the main ingredient in fertilisers.
This process will displace the need for imported fossil fuels and enable Ballance to start the transition away from using non-renewable hydrogen sources such as natural gas.
Waikato
Kokiri is a 12-week, kaupapa-based start-up accelerator that supports early stage Maori-led enterprises.
Palmerston North
Sprout has become one of Callaghan Innovation's technology incubators.
Its investors include global venture capital firm Finistere Ventures, which is setting up a dedicated agri-tech fund for New Zealand - with funding secured from our Elevate Fund.
Christchurch
Te Ohaka is a home for early-stage, high-growth start-ups with an Incubation Programme supported by the partnership between Ministry of Awesome, Ara Institute of Canterbury, and Christchurch NZ.
Dunedin
Booster Investments has partnered with Otago Innovation to provide funding to commercialise innovations and research coming out of the University of Otago.
The MacDiarmid Institute is also running DiscoveryCamp in Dunedin and Palmerston North, a week-long science camp for year 12 and 13 Māori and Pasifika students with a genuine passion for the sciences.
Investors in big ideas & bold dreams ...
NZGCP support Kiwi start-ups become world-class companies.
If you're a Kiwi tech start-up seeking funding, check out how our Aspire fund can help kick-start your journey of innovation.
/

Recent News + Media

8 Nov 2023

New Zealand's tech start-up landscape overview co-produced with PWC and AANZ

/

13 Oct 2023

An overview of NZ's space-tech landscape and support available for Kiwi entrepreneurs.

/

18 Sep 2023

Three new directors have been appointed to our Board - Janice Fredric, Grant Straker, and Steve…