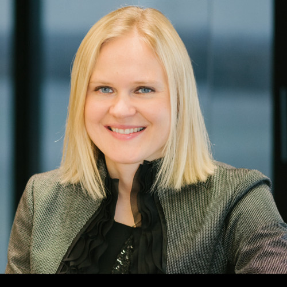 PRESS RELEASE: 29 September
Daria Murray has been appointed to be the new chief executive of New Zealand Growth Capital Partners (NZGCP), the government-owned venture capital investment fund.
Ms Murray has a long-standing career in investment management having gained investment experience both in New Zealand and the United Kingdom. She has a strong track record of investing in growth companies globally while working for JPMorgan and Alliance Bernstein in London, before moving with her family to New Zealand.
In New Zealand, Ms Murray has worked in senior investment roles where she has been a strong advocate for corporate venturing including first-hand experience in operating a start-up.
NZGCP acting chair Debbie Birch said Ms Murray's background of strong investment experience and deep operational knowledge will be of great benefit to NZGCP.
"Daria has managed large portfolio funds and will bring a new perspective to NZGCP. The organisation has undergone significant changes with the establishment of the Elevate NZ Venture Fund in the past year and changes to the Aspire Fund mandate.
"There is a strong investment team in place at NZGCP. Daria's corporate and investment management background, and her focus on strong systems and processes, gives her valuable experience to manage both the Elevate and the Aspire Funds."
Ms Murray has a BSc(Hons) in Economics and Economic History from the London School of Economics. She is expected to commence at NZGCP on 28 October 2020.
BACKGROUND
NZGCP
Was established by the Government to build a vibrant early-stage investment market in New Zealand. It currently has two investment vehicles - the Aspire Fund (focusing on seed and angel investment) and Elevate.
Elevate is a $300m fund of funds program which looks to fill the capital gap for high growth New Zealand businesses at the Series A and B fund raising stage. Elevate's objectives are to stimulate a functioning venture capital industry and make sure that high-growth New Zealand businesses have access to the capital and connections that they need in order to be successful. It is managed by NZGCP with oversight from the Guardians of New Zealand Superannuation.
The $78m Aspire NZ Seed Fund is structured as an evergreen fund that provides seed capital to high-growth New Zealand originated companies. The fund makes direct investments into companies but will always look to co-invest alongside private investors.
NZGCP media contact: David Lewis 021 976 119