What is deep-tech and why do we invest in deep-tech companies?
/ Aspire / Blog + Insights / 4 Nov 2022 / Katie Hickmer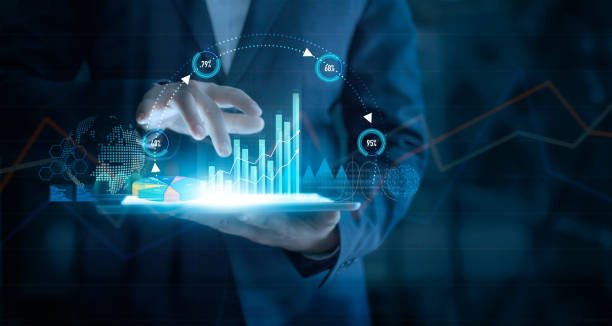 Deep-tech is a notoriously tricky sector to define. In this blog, you'll learn what our view is on this type of technology and why it is a key investment focus for our Aspire fund.
What is deep-tech?
There is no one answer to this. If you google the question or talk to anyone with an opinion on it, you will get a different answer. So instead of trying to be definitive on this, we will try and set out some of the questions we think about when assessing whether or not a start-up is working on a deep-tech solution, why that is relevant to us and why we are looking to invest in more deep-tech companies.
To reiterate, Aspire remains a generalist fund and will look at all investments that we classify as a "start-up". What a start-up is, could be the subject of an entire other blog but for ease, we define a start-up as a company that has the potential to be enormously scalable and is predominantly using a disruptive technology or innovation to fuel that high-growth and scalability.
When we talk about deep-tech, we are referring to start-ups where their primary objective is developing technology solutions based on substantial mathematical, scientific or engineering challenges (sorry for the engineers out there, we know engineering is a branch of science). These companies and their potential solutions present challenges requiring lengthy research and development and large capital investment before successful commercialisation. Deep-tech companies usually have to develop and scale their technologies long before they can even generate revenue as their users need to see relatively well- formed solutions before they are willing to even trial the solution, let alone buy it. There may also be strong regulations e.g. FDA approval (often following extensive clinical trials that have confirmed both safety and efficacy) before they are able to be sold. Deep-tech companies are also called hard-tech companies and can cover a wide range of areas as explained below.
Conversely, start-ups that are shallow-tech (i.e. not deep-tech) are those whose business model is based on finding innovative solutions using existing technologies or a relatively low complexity of re-imagining the problem or e.g. moving a business from a non-digital to a digital business. That's not to say that these are easy to solve problems or don't require substantial amounts of capital to develop and market, it's just that the solutions are not as focused on mathematics, science and/or physical engineering as those in deep-tech. Clearly there are many approaches which blur the lines between deep-tech and shallow-tech and there is never an absolute boundary between the two. An example of where these lines can be blurred is in hardware enabled software – and to help us determine which category a business falls into, we think about the relative weighting of the hardware vs the software to the value proposition and/or defensibility of the intellectual property.
For deep-tech companies, their primary risk is technical risk, while market risk is often significantly lower due to the clear potential value of the solution to society or they are addressing a known and unsolved problem that already exists or are solving those problems in a substantially more efficient or better way. The novel way these problems are being solved by deep-tech companies generates valuable intellectual property and is normally incredibly hard to reproduce. For example, if you invent a new cure for a particular form of cancer – once you have developed it and proved the necessary safety and efficacy of the cure (and obtained the relative approvals) then it is highly likely that people will be queuing at your door to buy the product. It is also likely you would be able to patent the cure and protect your IP.
Compare that to developing a new solution to help digitise heavily manual process e.g. in GP clinics, you will be able to market that product very quickly, start generating revenue early but you will likely have to focus most of your efforts on your go to market strategy and marketing the product and will likely find a great deal of competition from providers that approach the solution in a different way. Of course lots of deep-tech companies face these problems too but generally their solution is more disruptive and defensible.
The founders are obviously one of the most important factors in the success of any start-up but that's true whether it's a deep-tech or shallow-tech company. However, assessing founders is a more contentious issue when it comes to deep-tech but we're not convinced it should be so we will cover that in a future blog.
Deep-tech is an umbrella definition that includes, amongst others, agri-tech, food-tech, clean-tech, life sciences (which can include drug discovery and medical devices but not digital transformation), space, artificial intelligence and machine learning. Software companies that do not have strong defensible intellectual property or novelty are typically not deep-tech companies in our eyes. We have many great software companies in our Aspire portfolio and continue to see investing opportunities in that area. We will continue to invest in some of these, but for the reasons set out below, we are putting more of our focus into assessing deep-tech opportunities and supporting that sector. We will also look to invest into other areas that blur the lines but are emerging sectors in New Zealand – again, we'll write a separate blog on that!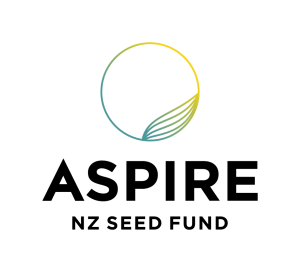 Why does our Aspire fund aim to focus investment into deep-tech start-ups?
Aspire is a generalist fund, which invests into promising Kiwi tech start-ups at proof of concept, seed, and early expansion stages. Given its mandate to encourage the development of the venture capital and start-up ecosystem as a whole, part of its investment approach is to support emerging sectors that are under-served by private sector investors, and deep-tech. These deep-tech investments (including agri-tech, food-tech, clean-tech, life sciences, space, AI and machine learning) are in companies that are striving to address key societal issues.
The reason we are looking to invest a greater proportion of our fund into this area is two-fold:
We think New Zealand develops amazing science and research but not enough of it sees the light of day or is able to end up solving real world problems.
There are a number of reasons behind this, but we are focusing on helping to alleviate the lack of private capital as one of the key limiting factors. Investing in deep-tech - well before a product is fully formed (when the idea is in its infancy and with long time horizons before it is developed) - is not for the faint-hearted and therefore many investors shy away from this area of investing. The flipside is that the returns to be made on investing in these amazing technologies and their creators can be enormous. The way Aspire is structured allows us to take the long-view and to take higher risks than others may not be able to, including investing earlier. We do see amazing potential in this area for New Zealand and for the world and would like others to join us on the journey. We can't guarantee we'll always get it right (in fact we would guarantee that there will be substantially more failures than successes) but if we don't try to change the way things are done – they will never change. We will share our thinking about how we look to invest in these spaces / companies and hopefully encourage others to join us in this space.
The impact could be huge, not just for New Zealand but for the world.
New Zealand spends billions each year in research, science and innovation and although many will argue we could spend more, we want to help some of that investment get out into the market and solve more real-world problems. Of course, not all research has to end-up in commercial endeavours but we think that more of the amazing work that is being done can be. Deep-tech solutions have the ability to change the world and benefit society; whether it's a new cure for a disease, a better way of giving the world clean water, helping address climate change or reducing social inequality, these are all huge global problems that will need innovative solutions to address. Nothing would make us prouder than some of those game changing solutions coming from New Zealand. There are some obvious other benefits to New Zealand, like the creation of high paid jobs, more exports and greater diversity of our economy and the halo effect that will spur future (and current) generations to start or join even more future amazing ventures.
Examples of deep-tech start-ups:
Within our Aspire portfolio, a small number of the deep-tech companies we have invested in include;
Aquafortus – using a novel chemical approach, Aquafortus is developing a process to treat and clean waste water using significantly less energy than all other existing solutions. This could have a huge impact on energy usage globally from large mining and commercial applications and has the potential to provide clean water to more and more of the world's population especially as Climate Change continues to accelerate.
KRY10 – this is an example where the boundaries between deep-tech and shallow-tech are a bit more blurred. KRY10 is developing a secure operating system, particularly for industrial IOT solutions. This will enable greater security of critical infrastructure whilst increasing productivity across many different sectors.
BioLumic – using a novel UV treatment of seeds, BioLumic is looking to improve the yields and disease resistance of many different crops – this will be an increasing focus as the world's population continues to grow and climate change bites.
Humble Bee – using natural ingredients (derived from bees) to manufacture bioplastic to take harmful plastic out of the global environment.
Indirectly through our Elevate investment into underlying venture capital funds, the following deep-tech companies have also been backed;
Energy Bank – using a typically novel Kiwi approach to create energy storage (which is increasingly required globally) to store intermittent renewable energy.
Compostic – developing home compostable cling wrap which breaks down in just 12-24 weeks rather than hundreds of years.
Mint Innovation – creating a low-cost and sustainable solution to recover precious metals from the urban mine and reduce our reliance on mining to provide the precious metals that are critical to some of the climate change solutions e.g., renewable energy through to electric vehicles.
Are you seeking investment into your deep-tech start-up?
In addition to the above information, check out our Aspire fund FAQs and funding page, and if you feel your company meets our investment requirements, we'd love to hear from you .. so go ahead and complete our online application from HERE.
Glossary:
Artificial Intelligence, Big Data and Analytics
Artificial Intelligence (AI), Big Data and Analytics refers to an area of technology devoted to extracting meaning from large sets of raw data, e.g. often including simulations of intelligent behaviour in computers.
Agri-tech
Agriculture technology (agri-tech) captures the use of technology in agriculture, horticulture, and aquaculture with the aim of improving yield, efficiency, and profitability through information monitoring and analysis of weather, pests, and soil and air temperature. 'New Food' includes technologies that can be leveraged to create efficiency and sustainability in designing, producing, choosing, delivering, and consuming food. This is informed by Forward Fooding's definition of food-tech.
Clean-tech
Clean technology (clean-tech) consists of sustainable solutions in the fields of energy, water, transportation, agriculture, and manufacturing that include advanced materials, smart grids, water treatment, efficient energy storage, and distributed energy systems.
Food-tech


Describes companies and projects that use technologies to turn the agri-food industry (commercial production of food by farming)

into a more modern, sustainable and efficient sector in all its stages, from food preparation to its distribution and consumption. These companies are trying to address key challenges such as

population growth and its repercussions on food security, the digitalisation of society,

the effects of climate change, the lack of natural resources, food waste and the environmental impact of food production.

Life Sciences
Life Sciences is the sector concerned with diagnosing, treating, and managing diseases and conditions. This includes start-ups in bio-tech, pharma and med-tech (also referred to as medical devices).
/

Recent News + Media

8 Nov 2023

New Zealand's tech start-up landscape overview co-produced with PWC and AANZ

/

13 Oct 2023

An overview of NZ's space-tech landscape and support available for Kiwi entrepreneurs.

/

18 Sep 2023

Three new directors have been appointed to our Board - Janice Fredric, Grant Straker, and Steve…