Elevate commits $15m into Hillfarrance
/ Elevate / Press Announcements / 26 Apr 2022 / Katie Hickmer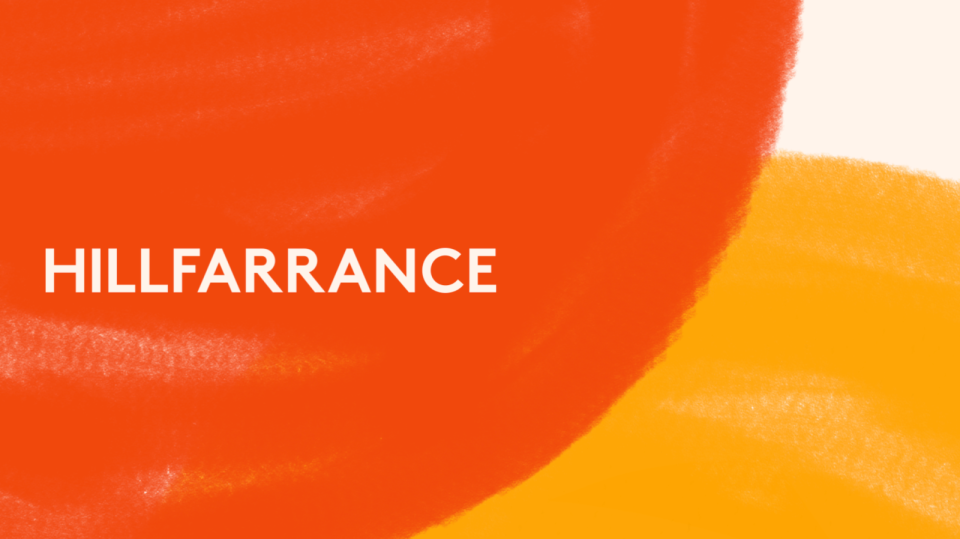 Elevate NZ Venture Fund is conditionally committing $15 million into Hillfarrance, a recently established early-stage venture capital fund which is aiming to raise $50 million for investing into early-stage New Zealand technology companies. Hillfarrance is led by Rob Vickery and Aisha Ross.

Rob Vickery migrated to New Zealand in 2020, after a career in venture capital, finance and start-ups in Britain and California. He raised three funds in California, investing into 40 start-ups in the United States, Latin America and Israel.

As Managing Partner and Founder of Hillfarrance, Rob states "We are thankful to the NZGCP Elevate team for offering the journey to receiving such a fantastic commitment to our fund. One of our firm's core values is the pursuit of "Growth" and how we seek to advance ourselves and the firm from our experiences. Testament to this, the Elevate process has helped make our firm even more focused, robust and differentiated than before. Thanks to NZGCP and our other LPs, we now move forward with more valuable capital and resources to support the next wave of Kiwi start-ups and eventually Unicorns."

Aisha Ross joined Hillfarrance as General Partner after a career in governance and management, business development and strategy. He previously led the establishment of Ahikōmako - Centre of Māori Innovation and Entrepreneurship in the Waikato. "Nau mai, haere mai, it's a pleasure to welcome NZGCP to our whānau. I'm excited by their belief and confidence in our kaupapa, our values and principles, the work we do, and being recognised as a quality modern venture fund. This whakataukī best reflects NZGCP as our newest institutional investor, alongside iwi, and other investors in Hillfarrance Fund I. Nāu te rourou, nāku te rourou, ka ora ai te iwi – With your food basket and my food basket, everyone will prosper" says Ross.

NZGCP Chief Investment Officer James Pinner said Hillfarrance's investment focus is as a generalist venture firm with the firm's strategy driven by founders and business models rather than particular sectors. It brings a strong Māori values-based investment focus alongside an interest in big data, artificial intelligence and machine learning, and gaming businesses.

"Rob and Aishas' investment strategy can be seen in some of the very exciting companies that they have already invested in and the types of companies that they are looking for, particularly in relation to big data, artificial intelligence and gaming, an emerging sector in New Zealand. The fund's investments to date include Yabble, Partly, Mobli and Space Rock Games.

"Rob brings strong international connections via his previous fund experience in Los Angeles and Aisha has a long-track record supporting Māori businesses domestically. This provides very complementary skillsets to support their founder community.

"The fund has been very active across a number of market development activities and it is also very pleasing to see that Hillfarrance is attracting iwi investment. We hope that this opens up the door to other investments in this asset class."

James Pinner said the $15 million commitment is conditional on Hillfarrance hitting a minimum close of $35million, with a final close target of $50 million.

This is the seventh commitment by Elevate – the government's venture capital fund being run by New Zealand Growth Capital Partners – since its launch in March 2020. This investment takes Elevate's commitments to date up to $164 million, catalysing over $600 million of funds available for investment in New Zealand early stage ventures at the Series A/B investment stage.

Elevate is a $300m fund of funds program which looks to fill the capital gap for high-growth New Zealand businesses at the Series A and B fund raising stage. Elevate's objectives are to stimulate a functioning venture capital industry and make sure that high-growth New Zealand businesses have access to the capital and connections that they need in order to be successful. It is managed by NZGCP with oversight from the Guardians of New Zealand Superannuation.

NZGCP media contact: David Lewis 021 976 119
/

Recent News + Media

8 Nov 2023

New Zealand's tech start-up landscape overview co-produced with PWC and AANZ

/

13 Oct 2023

An overview of NZ's space-tech landscape and support available for Kiwi entrepreneurs.

/

18 Sep 2023

Three new directors have been appointed to our Board - Janice Fredric, Grant Straker, and Steve…