/ Blog + Insights / 17 Mar 2022 / Katie Hickmer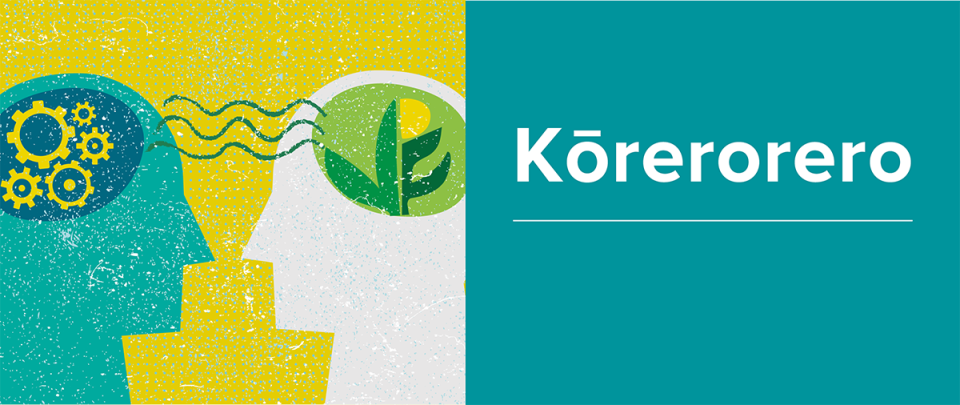 Welcome to our Q&A series Kōrerorero .. a forum to discuss and share insights, inspiration and advice from voices of founders and investors within the Kiwi start-up community.
...........................................................
Conversations with Ngaio Merrick of Nuance Connected Capital
With years of experience in supporting entrepreneurs and NZ start-ups to succeed, Ngaio Merrick brings extensive public and private sector experience in governance, investment, and M&A to our tech ecosystem.

Ngaio is passionate about accelerating commercialisation of deep-tech innovation that improves the way we live and our planet. She is a Co-founder of Nuance Connected Capital, New Zealand's only female co-founded deep-tech fund. She is on the Board of UniVentures, Callaghan Innovation's Technology Incubator Approval Committee, and serves as the Chair for KiwiNet Board. Prior to starting Nuance, Ngaio managed the investment portfolio for a large NZ family office.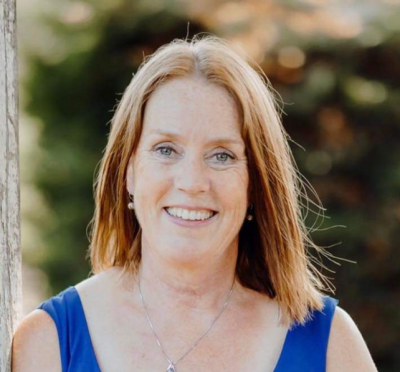 ...........................................................
Tell us about Nuance Connected Capital. What's this fund all about? ...
Nuance Connected Capital (NCC) is focussed on backing exceptional Kiwi entrepreneurs who are building global solutions which either improve the planet or the way people live. We partner with our portfolio companies to help them scale and expand internationally through our extensive international networks. NCC is a deep-tech, Series A/B fund with a 20% Seed allocation.
What developments are you noticing in the deep-tech space? ...
The last decade has seen a massive rise of commercialisation expertise and capability building within public research organisations – Tech Transfer Offices and Crown Research Institutions – and we're now seeing the fruit of that work. There are 8000 research scientists in New Zealand who are producing exceptional technology to solve global problems and it's increasingly ready for spinout or licence. We're also seeing a surprising number of undergraduate scientists coming up with their own IP and looking to commercialise it. And, because this is New Zealand, there is also deep-tech emerging from the proverbial "garage" – clever advanced engineering solutions which can disrupt world markets.

There's also more funding available in the deep-tech sector, with two funds (Nuance and Pacific Channel) specifically dedicated to deep-tech and many other funds having it in their mix. All fund managers understand that deep-tech takes longer, more money and involves more heavy lifting to reach success which is resulting in a far more collaborative approach; co-investing means more fund managers, more relationships, more funds and a higher chance of success. This is an enormously positive change for the deep-tech sector. We are also seeing international deep-tech funds increasingly interested in the very innovative technology from New Zealand which, if they are on the cap table early, can result in easier raises for larger Series A/B rounds. They also add a competitive edge to the market which can work in the founder's favour.

Because of these changes, there's also a change in the founders we're seeing; they tend to be much more savvy about investing – they sometimes produce their own term sheets, know what to ask for and understand the implications of the investment terms. A decade ago fund managers were doing as much education as they were investing and while there's still always a supportive component to first time founders, the tide has definitely turned. There are several sources of information provided to founders – from the Angel Groups (within the likes of AANZ), KiwiNet and Callaghan Innovation – which has accelerated founder education and this benefits the entire ecosystem.

Another change is the addition of New Zealand big names in deep-tech (Power by Proxi, Rocketlab, Dawn Aerospace etc) – including some healthy exits and enormous raises – driving credibility worldwide for NZ deep tech which makes conversations with our international markets simpler. It's a very exciting space to be working in!
What does 'investment ready' mean to you? ...
The biggest 'investment ready' flag for us is in the founders themselves;
They must be able to articulate a clear vision
Need to have a clear product-market fit and Go-To-Market strategy
Have a team in place or a plan for talent acquisition
Have a clean (or cleanable) cap table
Able to demonstrate self awareness, coachability and resilience.
Deep-tech success is a long, challenging journey and no one can do it alone. We work closely with our founders on both their professional and personal development for the highest chances of success and knowing they are on board for the hard work is key.

Depending on stage, we also like the company to have traction in market in terms of;
Understanding their customers, revenue or letters of intent
A clear market analysis demonstrating an addressable market size large enough to see the returns necessary for the fund.
What drives you / inspires you as an investor? ...
I'm primarily driven by working with exceptional founders – that rare breed of passionate, visionary, driven, self-aware individual who is motivating to spend time around. I'm increasingly inspired by the ground breaking solutions to critical problems facing humanity – for a future world with some of the problems solved. Focussing on the improvement of future lives or a better planet gives me purpose for the long hours and hard work and I love it.
We learn constantly from, and live vicariously through, our founders.
What tips do you have for founders starting their journey? ...
Be able to clearly articulate the problem you're solving and how you're solving it
Be ready for the ups and downs of the journey
Build your resilience
Have passion for what you're doing .. you'll need this when the going gets tough
Be confident in your vision and abilities but open to taking advice and input from others
What differences do you predict for Kiwi start-ups and our ecosystem over the next 5 years? ...
More international capital coming in meaning more funding options for founders. Valuations will go up as more global investors become aware of the ecosystem which is great news for founders.

The biggest challenge for the next 5 years is talent; we simply don't have the necessary skilled talent in New Zealand to drive our multitude of start-ups to global exit. Covid-19 has played an excellent part in remote working being the norm and our portfolio companies are already hiring globally – we predict this will accelerate. Encouraging global expertise into the New Zealand early-stage ecosystem – any way we can – is increasingly critical.

As more companies exit, we will see an increase in experienced 'serial' founders driving successful businesses from New Zealand to the world.
...........................................................
Join our Kōrerorero
This is our 15th Kōrerorero of the series.
Are you a founder of a Kiwi start-up, or a start-up investor, who's keen to share your insights as part of this series? We'd love to hear from you!
Drop us an email at marketing@nzgcp.co.nz and let's chat.
/

Recent News + Media

8 Nov 2023

New Zealand's tech start-up landscape overview co-produced with PWC and AANZ

/

13 Oct 2023

An overview of NZ's space-tech landscape and support available for Kiwi entrepreneurs.

/

18 Sep 2023

Three new directors have been appointed to our Board - Janice Fredric, Grant Straker, and Steve…