/ Blog + Insights / 28 Feb 2021 / Katie Hickmer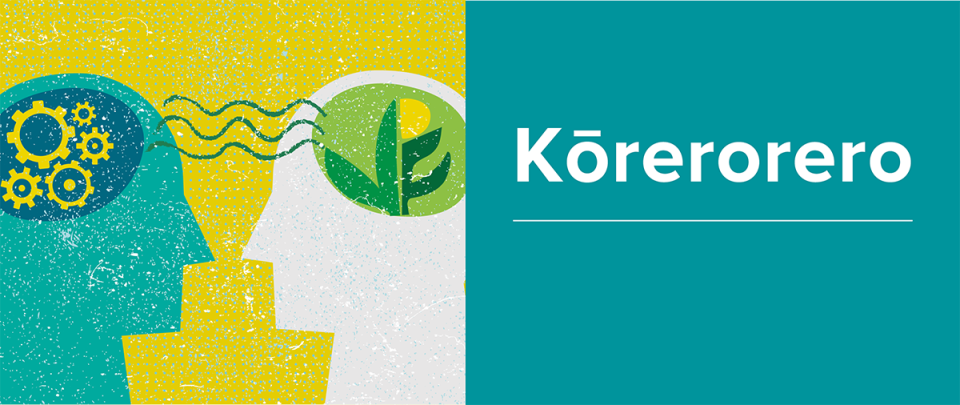 01 March 2021
Welcome to our Q&A series Kōrerorero .. a forum to discuss and share insights, inspiration and advice from voices of founders and investors within the Kiwi start-up community.
...........................................................
Conversations with Samantha Wong of Blackbird
Blackbird is a venture capital fund based in Australia and NZ - they invest in wild hearts with the wildest of ideas, right at the beginning.

Samantha Wong is a Partner at Blackbird Ventures and is spearheading their first Kiwi fund which was established in August 2019, and invested in to via our Elevate fund in September 2020.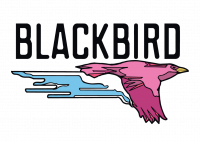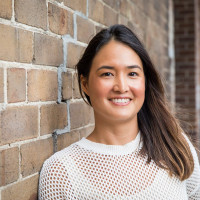 ...........................................................
Overview of Blackbird's NZ fund and investment focus ...
Blackbird's mission is to back the most ambitious founders in Aotearoa right from the beginning. While we typically deploy 1-3M+ cheques, there is no such thing as too early for Blackbird.

We invest in technology businesses that are global from the outset - able to sell all around the world from the very beginning. We have invested in software (SaaS, marketplaces, D2C e-commerce, dev tools, AI) and hardware (consumer electronics, alternative protein, space technologies, robotics, autonomous vehicles, synthetic biology, clean tech). We aren't a life sciences investor, but other than that we are open-minded to the idea that we must keep riding new waves of technology.
What does it mean to be 'investment ready' ...
Know your numbers - are you addressing an enormous market? How do you quantify customer love? How much do you need to raise and what will you spend it on?
Craft the narrative - what is the company's mission and vision? What are the big milestones that you need to achieve to unlock that vision? If you succeed where will you be in 10 years' time?
The full list of questions we ask ourselves before making an investment are HERE
What is required for due diligence ...
It depends on the company. If it is literally just an idea, then you are mainly focussed on the founders and their unique ability to solve this particular problem in this particular market. On the legal side it's about making sure that the company is validly set up, the shareholders and cap table is what you expect, all IP generated by key people is or will be owned by the company.

Further along, commercial due diligence becomes more involved. We try to focus our diligence on validating that what we love about the business is true rather than going on a fishing expedition for weaknesses. Nothing is ever perfect in start-ups so you will always find something that appears a bit broken or less than ideal!

For each company it will be different but the main headings are:
Key IP - does it exist, who owns it, who has generated it, are they going to stick around?
Traction - is it real? do customers love the product?
Financial forecast and model - typically we just want to see how the money will be spent over the next 2 years and what milestones it buys the company. These are the milestones that should unlock the next round of capital. You want to sense-check whether the company is being realistic in both its forecast of where it will be in 18-24 months time and how much it'll cost
Product roadmap

- making sure we understand what is going to be built, why, and importantly, do we love it?
What challenges and/or positive changes are you seeing for females in this investment space ...
Access to capital is always the biggest challenge for under-represented groups. Especially at the earliest stages where investors are investing in the founder/s. A lot of this comes down to your personal reputation within a network or community. If your network or community doesn't include a lot of people with money or managers of money, this is obviously a major disadvantage.

We have a lot of initiatives at Blackbird and our accelerator, Startmate, that are trying to address that disadvantage. You never need a warm intro to reach us. We are always out in the community and encourage you to come and speak to us. We run office hours events, the Startmate Fellowship to get more women into start-ups and are always looking for ways to level the playing field of access.
What do you look for in start-ups seeking capital ...
The first things I'm looking for are:
The ambition to be the best in the world
Ability to sell all around the world from the beginning
A deep founder connection to the problem
Product-centric founders
A low-touch sales cycle - we have a bias against long, enterprise sales cycles at Blackbird
Transformative technology - something that changes whole industries or organisations, that is 10x faster or cheaper or better than the current alternative.
Then once I'm satisfied the company is broadly within our fund mandate, I ask myself:
Are these founders magnets for talent?
Would I work for the founders?
Have these founders shown great velocity of progress?
What drives/inspires you as an investor ...
I am so privileged that it is my job to spend my days meeting people who see problems in the world and want to fix them. So many people sit on the side-lines of life, seeing problems, complaining about them and doing nothing more.

Then every once in awhile you meet a founder who has identified the problem and whose life experiences uniquely equip to solve it. As a VC, I get to be a small but important part of helping them get going and hopefully give them a greater chance of success. People never forget your belief in them - it's so much more valuable than money.
Key tip for founders starting on their journey ...
Don't be scared about people stealing your idea. Even if other people think your idea is great, 99.9% of people will not be bothered to do anything about it. For the 0.01% who do, if they did not originate the idea, they probably don't have the life experience to actually execute it well.

The biggest risk in start-ups is not that someone will copy you, but that no one cares what you're building. You can't learn about whether you are building the right thing, who wants to buy it, how to sell it, who to hire, who might invest if you don't share your idea. Sharing your ideas will magnetise luck to the company, and you do need a lot of luck in start-ups!
...........................................................
Join our Kōrerorero
This is our 2nd Kōrerorero of the series.
Are you a founder of a Kiwi start-up, or a start-up investor, who's keen to share your insights as part of this series? We'd love to hear from you!
Drop us an email at marketing@nzgcp.co.nz and let's chat.
/

Recent News + Media

8 Nov 2023

New Zealand's tech start-up landscape overview co-produced with PWC and AANZ

/

13 Oct 2023

An overview of NZ's space-tech landscape and support available for Kiwi entrepreneurs.

/

18 Sep 2023

Three new directors have been appointed to our Board - Janice Fredric, Grant Straker, and Steve…