The challenge to Kiwi clean-tech entrepreneurs and founders...
/ Aspire / Blog + Insights / Elevate / 23 Jun 2023 / Clay Stevenson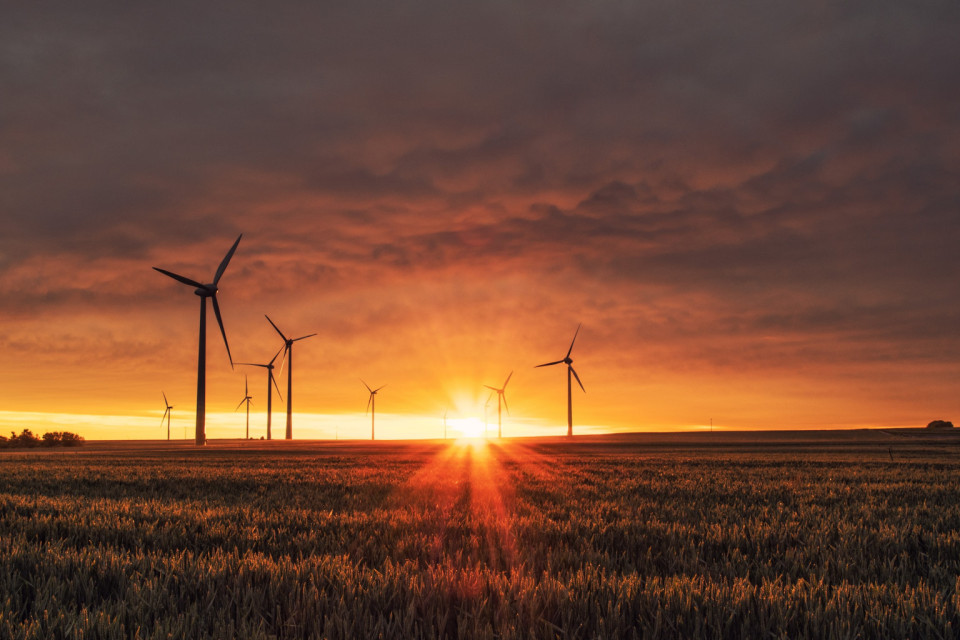 Was it January 27th 2023 that New Zealanders began to truly experience and understand the full effects of climate change? Getting to net zero carbon emissions by 2050 is a global imperative and represents a once in a life-time business opportunity for Kiwi entrepreneurs.
The transportation sector, electricity generation sector, industrial sector, agricultural sector, residential and commercial sectors all require massive investment in innovative technologies that can reduce carbon emissions.
Larry Fink, the CEO of Blackrock, the world's largest asset manager, stated in 2021 that he expected the next 1,000 unicorns (start-ups worth at least $1 billion) will come from climate-tech. They "won't be a search engine, won't be a media company, they'll be businesses developing green hydrogen, green agriculture, green steel and green cement."
So, what is it likely to take to build the next New Zealand clean-tech unicorn?
Here are some of the ingredients for a successful climate-tech venture:
Smart, ambitious founders/entrepreneurs with the technical knowledge to develop unique and proprietary technology,
Building technology that resolves a well-defined pain point and presents a strong value proposition – providing the impetus for commercialisation and uptake,

Selling into markets that are already large, and preferably massive, at founding (for example, transportation, electricity generation etc).
If you crack it, you will be in good company. New Zealand has already produced some significant companies in the clean-tech space that have developed unique, world leading technologies. These companies include, for example, LanzaTech, a $US2.2 billion sustainable technology company that develops and commercialises innovative processes to convert waste gases into fuels and chemicals. The company uses microbes to recycle carbon-rich gases, such as those produced by steel mills and industrial facilities, into ethanol and other valuable products.
Other emerging clean-tech companies include Aquafortus, Avertana, and Mint Innovation which have developed technologies to recycle waste into saleable commodities or dispose of waste products more cheaply and environmentally friendly. Their technical success and strong value propositions (i.e. a significant cost and/or emissions reduction over traditional methods of disposal or extraction) have seen these businesses positioned for substantial growth.
There are no restrictions on the clean-tech sector or idea that you may want to develop, but some areas that have been identified that New Zealand entrepreneurs are well placed to address include:
Low emissions agriculture (e.g. livestock

methane reduction),

Digitalising energy decarbonisation (e.g. energy efficiency through artificial intelligence, cloud computing, robotics, drones and sensors – some Kiwi start-ups already working in this space include Halter, Toha, Carbon Crop, and Smart Machine).
Capitalising on circularity in energy and materials or 'waste to value' (for example, wastewater treatment (Aquafortus), recycling e-waste (Mint Innovation), waste gas to fuel (LanzaTech) driven by innovations that reduce energy usage, discharges, and materials usage),
Productising environmentally low-impact consumer goods (e.g. bioplastics, biomimicry, and natural textiles - Kiwi start-ups already working in this space include Compostic and Humble Bee),
Alternative energy sources or storage (e.g. Vortex, EnergyBank and Dawn Aerospace),
Low emission transport (e.g. FTN Motion, ZeroJet, Naut and SeaChange),
Alternative proteins (e.g. Sunfed Chicken, Leaft and EatKinda)


It is an impossibility that even the smartest founders will be able to do it all on their own though. New Zealand has supportive Government institutions to help you on your journey. Callaghan Innovation provide research and development services, funding and training to help businesses grow faster and prepare for venture capital investment. The IRD provides R&D tax credits through the RDTI scheme and NZGIF provides predominantly debt for financing projects that reduce New Zealand emissions.
New Zealand has a burgeoning venture capital scene with capital and know-how available from VC's from as early as proof-of-concept stage. VC's active in the clean-tech area include our Aspire fund, Bridgewest Ventures, Finistere Ventures (via their Finistere Aotearoa Fund), Pacific Channel, Nuance, GD1, Outset Ventures, Matū, WNT Ventures, Blackbird and Movac amongst others.
And once technical challenges are resolved, and a Kiwi start-up company is ready for growth, New Zealand Trade and Enterprise (NZTE) is New Zealand's international business development agency. Their role is to make a difference for New Zealand by helping businesses grow bigger, better, faster in international markets.
Dream big,
Be smart,
Take on the challenge.
/

Recent News + Media

8 Nov 2023

New Zealand's tech start-up landscape overview co-produced with PWC and AANZ

/

13 Oct 2023

An overview of NZ's space-tech landscape and support available for Kiwi entrepreneurs.

/

18 Sep 2023

Three new directors have been appointed to our Board - Janice Fredric, Grant Straker, and Steve…