/ Events / Sponsorships / 31 May 2021 / Katie Hickmer

As proud sponsors of the 2021 Techweek, we also hosted several Techweek TV sessions with an inspiring line up of panellists. Check them all out here if you missed the live sessions ...
Techweek TV
Female leaders driving success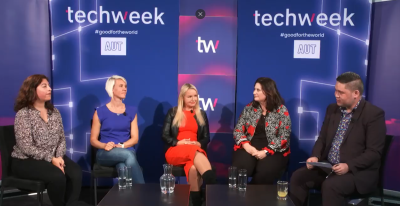 From guiding principles, empathy and values, to support networks and drive, learn how these females are driving success in tech innovation for New Zealand. Panellists include;
Yabble: Kathryn Topp
Fuel 50: Anne Fulton
ZeroJet: Bex Rempell
NZGCP: Maria Jose (MJ) Alvarez
Watch the interview HERE
Innovation from NZ universities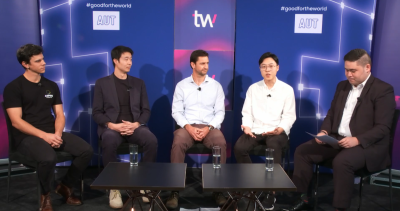 Discover what initiatives/programmes exist to support tech innovation in NZ, how to overcome key challenges of taking research through to developing a company, and the future of deep-tech innovation.
Uniservices: Stephen Flint
Tectonus: Keane Lee
Formus Labs: Ju Zhang
NZGCP: Byron van Vugt
Watch the interview HERE
Increasing Maori / Pasifika investable companies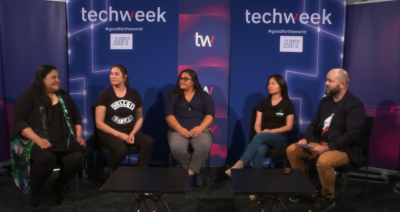 Exploring a start-up journey through a Māori / Pasifika lens; the challenges and learnings, the support available and how to become investment ready.
Callaghan Innovation: Tanya Wilson
Weirdly: Dale Clareburt
Coconut Wireless: Mary Aue
NZGCP: Molly Yang
Watch the interview HERE
You can also read several of our insightful blogs;
/

Recent News + Media

8 Nov 2023

New Zealand's tech start-up landscape overview co-produced with PWC and AANZ

/

13 Oct 2023

An overview of NZ's space-tech landscape and support available for Kiwi entrepreneurs.

/

18 Sep 2023

Three new directors have been appointed to our Board - Janice Fredric, Grant Straker, and Steve…